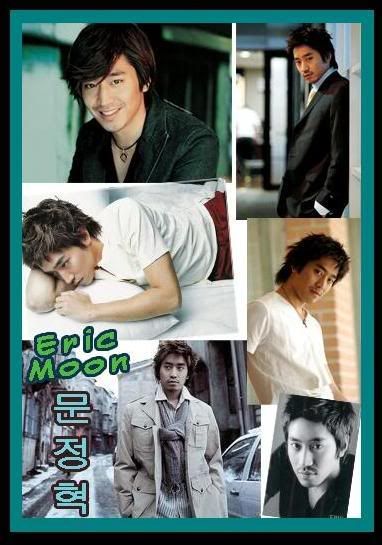 I had no any idea of him until I watched Super Rookie two months ago and it wasn't really a love at first sight, too. It was his character that I got more interested rather than his looks. The character was hired because of a computer error. He got a perfect score instead of a zero in the application written exam, and eventhough he couldn't speak english he managed to passed the interview part with flying colors!!! But he shouldn't have been hired at all in the first place, since he is a PE major and a gangster and an unemployed for ten years. Who could have mistaken accepting his application in the best business corporation in South Korea? 😆 Someone just did and she was fired. Miok was innocent somehow, it was an accident.
Now let's just imagine how he would be able to survive in this corporation without any knowledge at all. Thinking of all the possibilities I was glued in my computer screen trying to watched the whole series in one sitting. I ended up watching the rest of the episodes the next day, I have school anyway. 😆
Well, the company's director knew about the computer error and he will do everything for Kang Ho, the character, to resign. He wouldn't kick him off because the whole company knew that this Rookie was the Top Hire. Confessing about an error would be a scandal in the Best Corporation. But then, Kang Ho was able to survive, didn't he? Just look some of these few screenshots.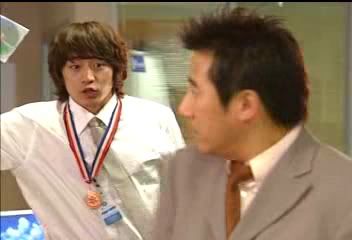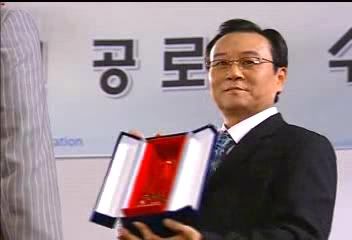 As I said it wasn't his looks that I got interested, but as hours went by I realized how charming this guy was. Especially when he blew his bangs when he's bragging something. 😮 [Don't have snapshots of that but I have these.]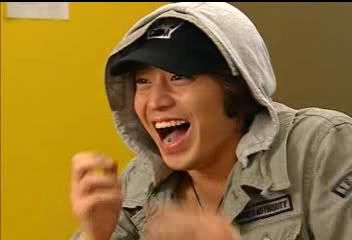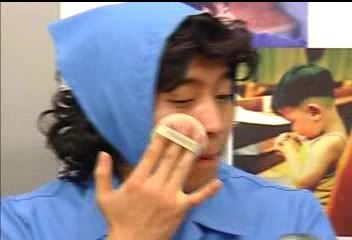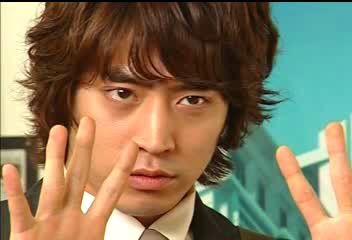 And I was just as SHOCKED as his office mates when Super Rookie shows his dance moves in episode 14, doing that Michael Jackson steps…
I found out few days later after finishing the series, I learned from dramawiki that Eric is a member of Shinwa, a famous male group in South Korea. That explains how good he was in dancing and singing that Superman Superman. 😆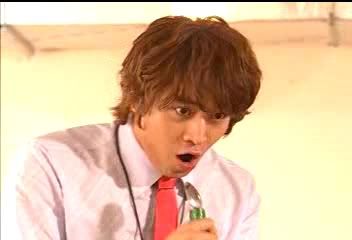 Kidding aside, he was the lead rapper of the group and I also read that he is the leader of Shinwa. 😛 And with this realization Eric ended on the 3rd spot of My Top 10 Crushes among Korean Actors.
Then just last month, I watched his movie Diary of June. He was totally different on this movie. He was intelligent and more manly.
Eric was portraying as a detective trying to solve the mystery of a series of murders every other day of June.
I am planning to watch Korean Secret Agency a.k.a. Invicible Parachute Agent one of these days. Its kind of sequel of Super Rookie but it seemed not. I don't like his hairstyle in this series.